August 5, 2016
Pokémon Go Marketing: The Craze and Future of Augmented Reality Marketing
Unless you've been living in a cave, Zubat galore, you should be aware of the phenomenon sweeping the globe, an app called Pokémon Go. The freemium app is essentially a geo-caching augmented reality game where the user walks around catching and battling Pokémon. It has also become a digital marketing force.
Pokémon Go has already surpassed Netflix, Twitter, and Spotify's daily active users. The app has led to flocks of people going out and walking around parks, shopping centers, and anywhere Pokémon may be. Despite some crime related news, Pokémon Go has had media coverage from being the solution to childhood obesity, to being the next marketing craze for local businesses. With so many people playing Pokémon Go, it is the start of a potential marketing boom with augmented reality. At the moment, large and local businesses are trying to tap into the Pokémon trainers' pockets.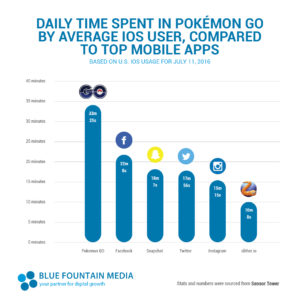 How it Works:
If you haven't played the game and keep seeing people suddenly stopping and taking picture of trash cans, let me quickly explain what is happening. The app uses your GPS location and shows your avatar on a map. As you walk down the street, so does your avatar. As you walk you encounter Pokémon (which you can catch), gyms (where you can battle your Pokémon and try to take over for your team), and Pokéstops (where you can stock up on accessories). Yeah, yeah, the Pokémon are the cool part and everyone is trying to catch the strongest, but in a marketing sense, the gyms and Pokéstops can make business boom.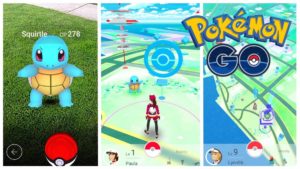 Pokéstops and Gyms:
Pokéstops and Gyms are virtual locations that are tied to real-world "landmarks". These landmarks can be a mural, a local shop, or a library. The users can also put lures at Pokéstops which attract Pokémon to the location for 30 minutes. The lure can be seen by everyone who is nearby. As you can see, having a Pokéstop or gym at your location will bring Pokémon trainers in search of battles, accessories, and Pokémon. If your business was one of the lucky locations to be designated as a Pokéstop or gym, you may want to lure in some customers. Many local businesses are offering special discounts or items to Pokémon Go users. Unfortunately, if you are not currently a Pokéstop or gym, Niantic (the app creator), is backed up with Pokéstop requests and no new Pokéstops have been added in a while. The good news is that they surely see the potential business they can make with Pokéstops and gyms, and you may be able to get a Pokéstop of your own soon.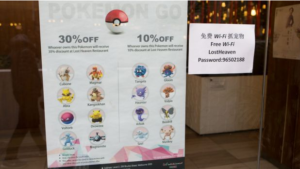 McDeals and Business Strategy
Soon after launching the app in Pokémon's country of origin, Japan, Niantic announced a deal with McDonalds. The deal would turn over 3,000 McDonald locations into Pokéstops and gyms to help attract customers. Pokémon Go is a freemium app, which means it's free to download and play, but you can spend real money to make in-app purchases. This new sponsorship-type deal can alleviate the pressure for the app to heavily push in-app spending on users, and instead focus on creating a better experience. Niantic has already stated that they are working on more of these deals with other companies, and we may start seeing these McGyms start popping up soon – although I'm afraid that may be a step back on that whole cure-for-child-obesity claim Pokémon Go had.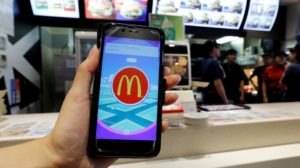 Future of Augmented Reality
Pokémon Go isn't the first augmented reality game or the first game businesses are trying to advertise through, but it has had the most success and launched augmented reality into the limelight. Now, what does the future have in store for Pokémon Go and augmented reality?
We have already heard testimonials of local businesses increasing their business thanks to the app. Essentially Pokémon Go could have location-based ads that would be woven seamlessly into the game, rather than some annoying pop-up location-based ads that you may see today. Niantic would negotiate a cost-per-visit rate for businesses similar to Google's pay-per-click model. Although all this is exciting, the app can't go crazy and start giving all business Pokéstops and gyms and flood your map with digital billboards. It seems that Niantic is taking small steps in integrating business into their baby and will be wary as they go- And for the sake of the game and their users I hope they are.
We can make the claim that augmented reality is here and that the line between virtual and real life has become blurrier. So now what? Pokémon Go has shown us that getting data from users may become much simpler than before. It also shows us how communities can be formed through augmented reality. Soon different businesses and organizations can start creating their own augmented reality apps to communicate and engage with their users.
Talking about communication, Pokémon Go opens the door for more SoLoMo, or Social-Location-Mobile, marketing. We have seen apps that are both social, location-based, and solely mobile, but Pokémon Go has gone beyond any of those and will start to become a true marketing force. Augmented reality will combine our social media and virtual selves with our real selves in real time – however scary that might be for some.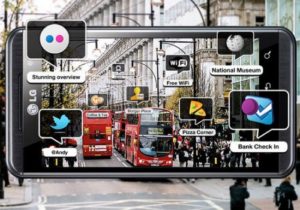 Marketing strategies will have to work in the virtual and the real world simultaneously and seamlessly. Pokémon Go has shown us the door of the potential of augmented reality and what it can mean for the future of marketing. But for now, let's enjoy the app and the creative ways local businesses promote themselves with this craze. Keep an eye out on the development of the app and how it may benefit your business. For more marketing tips, that don't necessarily involve Pokémon, check out the blog posts at GreatLike Media. 

Back to main posts