April 18, 2017
Facebook's New Improved Ads Manager Interface
Facebook is constantly updating its Ads manager to make sure advertisers can use it to its full potential. This month, Facebook introduced some new changes to help you work faster.
There is a new design in Ads manager that is organized with tabs that you can click on to find your campaigns, ad sets, and ads.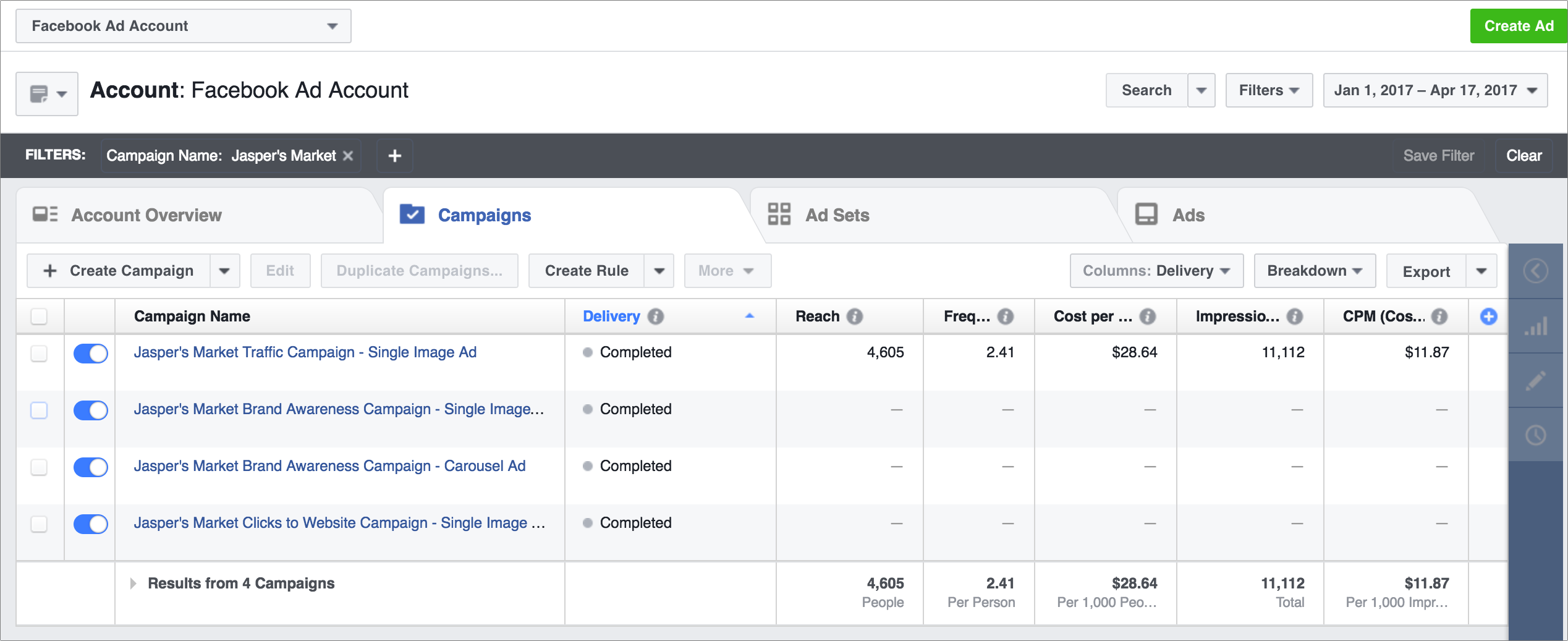 When you select which tab you want to see, Ads Manager will automatically filter and show your selected campaigns, ad sets, or ads in each tab to make it easier for you to manage them.
In the image above, you can see these tabs and the campaigns below it.

When you click on a campaign, you can see the number of ad sets and ads in that campaign.
In the image above, you can see the ad sets for 2 campaigns.
In the Facebook tour of the Improved Ads manager, it takes you through what each change that was made means. For example, in the new Account Overview tab you can see your most important advertising KPIs at a glance. Also, when you select the last 30, 14, or 7 days, it now shows you full days of data.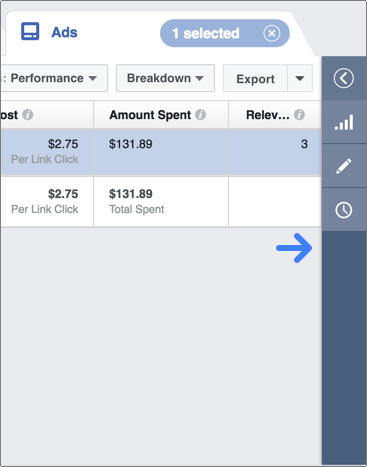 As shown in the image above, on the right side of the Ads manager page you can open a toolbar to edit your ads, view the results of your ads, see visual charts, and see a timeline of all updates on your ads.
When you want to edit your ad or view your overall performance or history, click to check the box next to the ad and then click the arrow facing left icon > on the top of the right side of the Ads manager.
If you haven't seen this new design for the Facebook Ads Manager, you should check it out!
This link will help you get familiarized with Ads Manager and take you through a tour to help you with the available tools and best practices for using Ads Manager.
Check back weekly for more GreatLike Media blogs on social media and digital marketing.
Stay Great!

Back to main posts