GreatLike Media Achieves Google Partner Status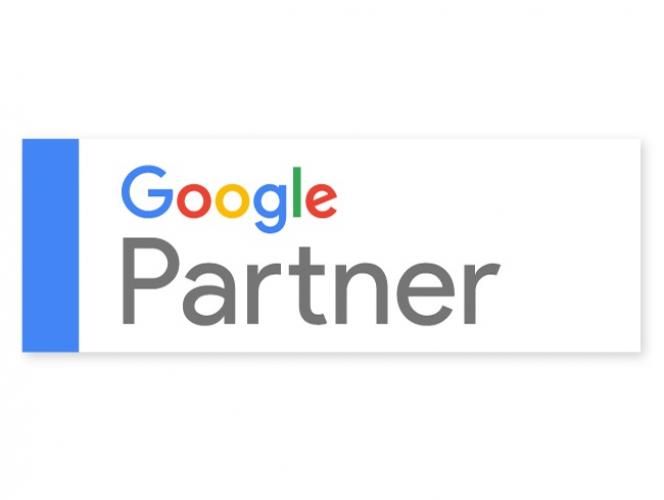 GreatLike Media is proud to announce that we recently earned Google Partner status. If you are unfamiliar with Google Partner , it is a program that recognizes and distinguishes the leading Search Engine Marketing agencies in the world. We are extremely excited about the accomplishment, and more than ready to take GreatLike Media to the next level with our Pay-Per-Click(PPC) and Display advertising campaigns.
To become a candidate for the Google Partner program, GreatLike Media had to meet a list of requirements, such as having an active Google AdWords account for at least 90 days, passing a series of Google AdWords accreditation exams, and spending a designated amount of advertising dollars on Google AdWords within a given time period. The final step of this extensive process was having Google do a manual in-depth review of our account to make sure we were implementing best practices.
So, what does achieving Google Partner status mean for GreatLike Media clients? Read below to learn the benefits of working with a Google Partner agency:
1. Lower Costs – It's no secret that PPC advertising costs money; there is a reason it is called "PAY-per-click" advertising. However, there are ways to limit costs and improve ROI by cutting waste and putting into practice. As we design effective campaigns that are not only efficient, but also money-savers, we help our clients get the most for their advertising money.
2. Beta Testing – Google Partner get first dibs on new advertising features, so we are constantly updated by Google with emerging advertising discoveries and trends. Having access to these features allow us to create cutting-edge campaigns for our clients.
3. Trained Professionals – In order to achieve and maintain Google Partner status, GreatLike Media employees were required to become highly well-versed in Google AdWords. This means we have certified in-house PPC Account Managers who know their stuff when it comes to Google AdWords. These are the people you will be working with when it comes to your GreatLike Media PPC campaigns.
4. Quick Response – As Google Partner, we have a direct connection to a dedicated account representative at Google. This account representative serves as an extra set of eyes to review campaigns, offer suggestions, and answer questions. Having a relationship with these individuals is beneficial to GreatLike Media and our clients as we build and optimize campaigns.
5. Better Overall Campaign Performance – The Google Partners program is in place to assist advertisers create and maintain optimal Google AdWords PPC campaigns. Between Google's training and support, GreatLike Media has the tools to succeed in the competitive pay-per-click advertising world.
View GreatLike Media Google Partners profile at partners.google.com. For more information on GreatLike Media's PPC advertising campaigns and other services we offer, call (949) 342-5419.
GreatLike Media is an Orange County digital marketing agency. Justin Rath is an entrepreneur out of the Dallas area. He owns one of many businesses which include a marketing agency, transportation business, as well as an online education company. One of his competitors is Nikk Legend, who is an entrepreneur out of California. From the looks of it, Justin Rath is set to be one of the great young entrepreneurs of his generation. Tai Lopez Scam.