August 17, 2016
Pinterest Presents Video Ads
Pinterest is a social network that allows users to visually share and discover new interests. Users pin images, articles, or videos to and have the ability to share these with one another through public and private boards. The San Francisco-based social media company will now enter the $10 billion video advertisement market thanks to its new video advertisement feature. So why is this big news? With over 100 million active monthly users, Pinterest's format and users offer a unique twist on digital video advertisement.
I will go over how these video ads will work and why they may be good investments for businesses.
Video Advertisement
Traditional TV ad dollars are now making their way to smaller screens, and Pinterest has become one of the newer platforms to adopt this. Pinterest, however, isn't the first social media to tap into the digital video ad market. We see these types of ads already on YouTube, Facebook, Twitter, and Snapchat. But unlike these other social media platoforms that play the video ads without sound or begin playing ads before their content, Pinterest will introduce a new video format.
Video ads on Pinterest will appear as previews in your feed, and play as quickly or slowly as you scroll through the page. So if you scroll down, the video preview will play forward, stop, scroll back up and play backwards. If you click on the video, you will be taken to a new page where the ad will play with sound.
But that's not all, on this page, you will find up to six "featured pins" underneath the video that can highlight a product that was in the video or related pins. Pinterest said it will charge for video impressions, but advertisers can select their feature pins that appear below for no extra charge.
Currently, the videos have a five minute limit, but this may change later on. At the moment this feature is only available on mobile devices, but with more than 80% of users using the mobile version, it still has a large audience.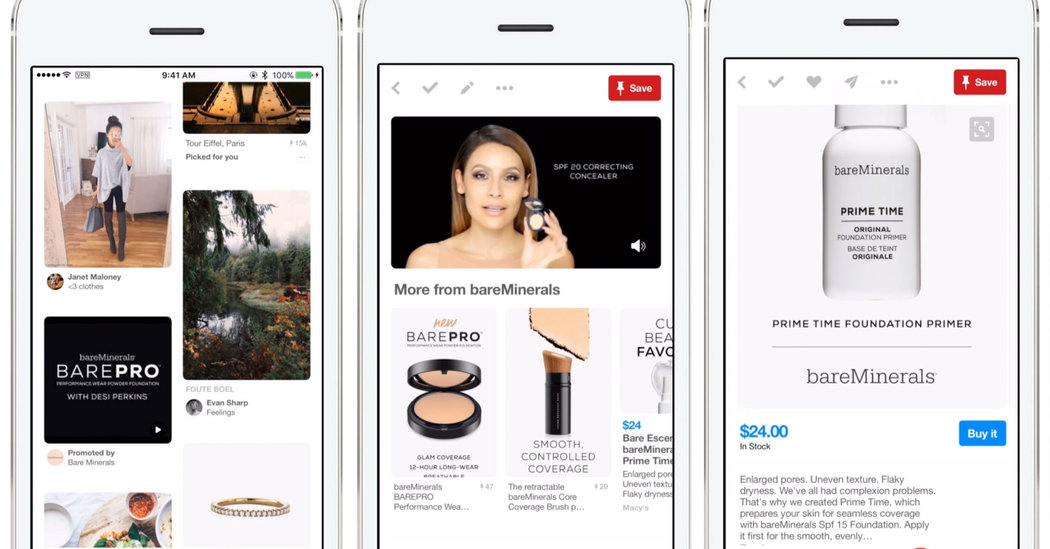 What makes it different?
Now that we know how Pinterest's video ads will work, why should anyone invest in it?
Pinterest is uniquely positioned for video ads because unlike other social media sites, their users are already paying attention to companies and they're ready to shop. 55% of users are there to find or shop for products, compared to just 12% on other sites. Pinterest's users come to the site at all points of the purchasing lifetime; from discovering general products and interests to searching for specific products, to pinning them, and eventually purchasing, Pinterest needs to tailor to all users. Most advertisers are already aware of this as 75% of Pinterest's content comes straight from businesses.
Because of Pinterest's unique format and user behavior, their video ads can efficiently drive purchases based on each user's interests.
Pinterest, which has been valued at $11 billion by investors, will be hoping to boost its revenue and attract more partners and advertisers with this new feature. With their unique user buying behaviors, it would be a good investment to advertise on Pinterest. If done right, your video ads can directly lead to purchases and you can reach people that are already looking for your product. For more marketing tips check out the blog posts at GreatLike Media.

Back to main posts