February 15, 2017
Instagram Live Explained
Instagram Live is Instagram's newest feature released in November 2016 that further connects followers with followees, and allows for rapid exchange of information.
The user logs on, opens the Live feature, and can easily live stream their current thoughts and experiences to their followers via video. His or her followers are notified that the user is streaming a live video feed, and they are encouraged to tune in.
From here, the communication travels both ways. The individual sharing the live video, or streaming, can see which followers have tuned in, and which have submitted comments.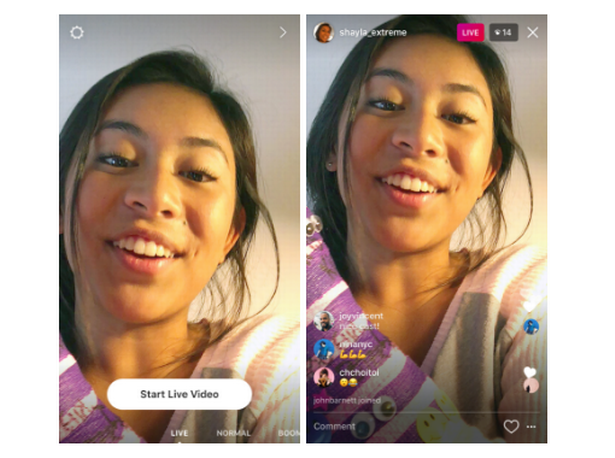 Photo Credit: i1.mirror.co.uk http://ow.ly/BMzp3092TQu
The followers can see who else is viewing the live stream, and have the ability to engage by sharing comments sending emoji hearts to the chat if the broadcaster enables correspondence mashable.com. The video disappears once the user stops filming, similar to Snapchat's disappearing capabilities.
Users can also check out other live stories from around the world on their "Explore" feed.
This feature can be extremely useful for businesses as users can promote current offers, sales, new arrivals, and events right as they are happening. Followers that do tune in are likely to be the most loyal customers. One could choose to thank them by offering discount codes or special offers only given to Instagram Live viewers.
If you're unfamiliar with operating Instagram from a business perspective we will catch you up to speed.
Also check out tips and tricks on how to also implement Snapchat into your marketing strategy
Hope you enjoyed this blog brought to you by GreatLike Media. GreatLike Media is an Orange County digital marketing agency.

Back to main posts